Discover AlterHeros!
« AlterHeros? What is it? » 
Our mission
AlterHéros is a non-profit community organization. Located in Montreal, Quebec, Canada, the organization was founded in 2003 and is staffed almost entirely by volunteers. AlterHéros' mission is to foster the development of individuals in relation to their sexual orientation, gender identity, and sexuality. While our services are mainly tailored towards the needs of young people aged 14 to 35, our resources are available to any individual who may need information or support regardless of age.
Our three core objectives are to:
- Enable participants to communicate with an interdisciplinary team of physical, mental and psychological health professionals specializing in sexual orientation, gender identity, gender expression and sexual health;
- Provide thematic and structured space for socialization by exploring supportive topics in a facilitated setting in order to promote physical, mental and psychological health and break isolation;
- Study current social and political issues and their impacts related to sexual orientation, gender identity and sexuality.
Our name and logo
AlterHéros is a combination of the Latin word "alter", which means "other", and "hero". AlterHéros is an organization that supports the "other heroes and heroines" of our society, those who combat prejudice and fight for their rights. The "A" aspect of the logo represents a mountain, symbolizing the problems of homophobia, transphobia and multiple other prejudices that LGBTQ+ people must so often overcome, while the curve represents a path leading to the top. The "H" extends to form the accent of the "é", which represents a hand that reaches out for others.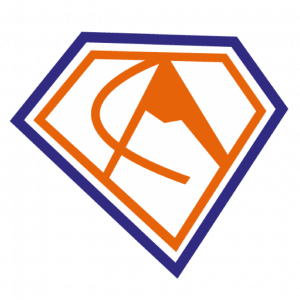 The management team 
AlterHéros is an organization mostly run by dynamic volunteers who are committed to provide information about the challenges of sexual and gender diversity and to demystify LGBTQ+ identities and orientations.
Last June, the new Board of Directors has been elected by the members. 
The board of directors 2021-2022
President Léo Mary
Vice-president Tess McCrea
Secretary Adéline Branthonne
Treasurer Andy Ramirez-Côté
Administrator Charles-Éric Desîlets
Administrator Clément Huberbeau
Administrator & worker representant [vacancy]